American poet Emily Dickinson born
Lesson 1: In Emily Dickinson's Own Words: Letters and Poems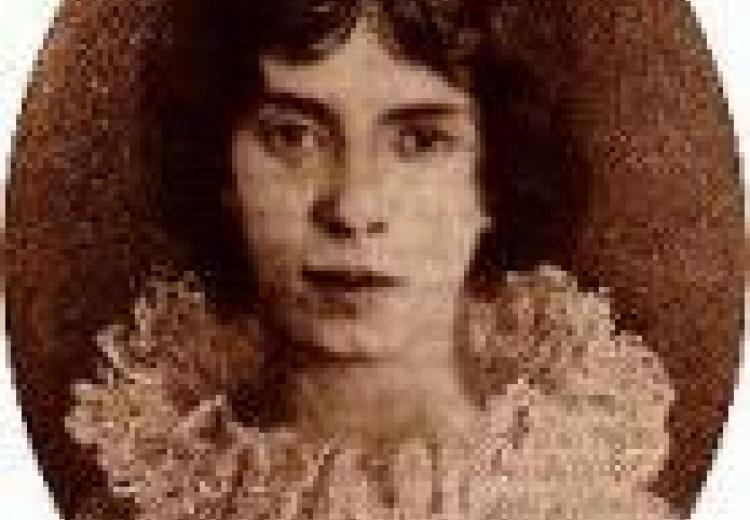 Dickinson's letters expose a poet fully engaged in the process of crafting a persona. In a note to Higginson in the first year of their correspondence, Dickinson wrote, "When I state myself, as the representative of the verse, it does not mean me, but a supposed person." For students of writing and literature, who often struggle to develop a distinctive voice and then to modify that voice for different audiences, Dickinson's dialogues offer an instructive model. Ultimately, reading Emily Dickinson's letters alongside her poems helps students to better appreciate a remarkable voice in American literature, grasp how Dickinson perceived herself and her poetry, and—perhaps most relevant to their own endeavors—consider the ways in which a writer constructs a "supposed person."
For a complete introduction to the three lessons in this curriculum unit, Letters from Emily Dickinson: "Will you be my preceptor?" review the curriculum unit overview.
After completing this lesson, students will be able to: Recognize Emily Dickinson's poetic style
Articulate Dickinson's artistic development as reflected in her poetry and correspondence
Discuss Thomas Wentworth Higginson's editorial relationship with Emily Dickinson
Examine the tensions in the poem "I dwell in Possibility"
Reflect upon the concept of artistic persona
How does Emily Dickinson perceive herself as a poet, especially as reflected in her correspondences with Thomas Wentworth Higginson and Susan Huntington Gilbert Dickinson?
In what ways does this perception manifest itself in her poetry?
Emily Dickinson and Poetic Imagination: "Leap, Plashless"
Emily Dickinson's poetry often reveals a child-like fascination with the natural world. She writes perceptively of butterflies, birds, and bats and uses lucid metaphors to describe the sky and the sea. This wonderful balance between imagination and observation is, in many ways, what makes Dickinson's verse so perfect for children and the perfect hook for a life-long appreciation of poetry.
In this lesson, students will read and explore one of Dickinson's nature poems, "A Bird came down the Walk—" through interaction with other art forms. First, they will listen to clips of a hymn to help them hear Dickinson's meter. Then, they will view 19th-century bird images and describe what they see, just as a poet would, and they will observe how a poet plays with language and imagery to create a scene by acting out verse lines. Finally, they will write a brief poem of their own using what they have learned and their own observations.
In this lesson, students will: Learn how to read and understand poetry
Become familiar with Emily Dickinson's verse
Understand the literary use of imagery, sound, and metaphor
Discover how to listen for meter in songs and poems
Make connections between visual, audio, and verbal texts
Employ creative writing skills
How does a poet use imagery, sound, and metaphor to tell a story or create an impression?
In what ways is Dickinson's poem related to other 19th-century arts?