Closer Readings Commentary
Summer Days & Nights with the NEH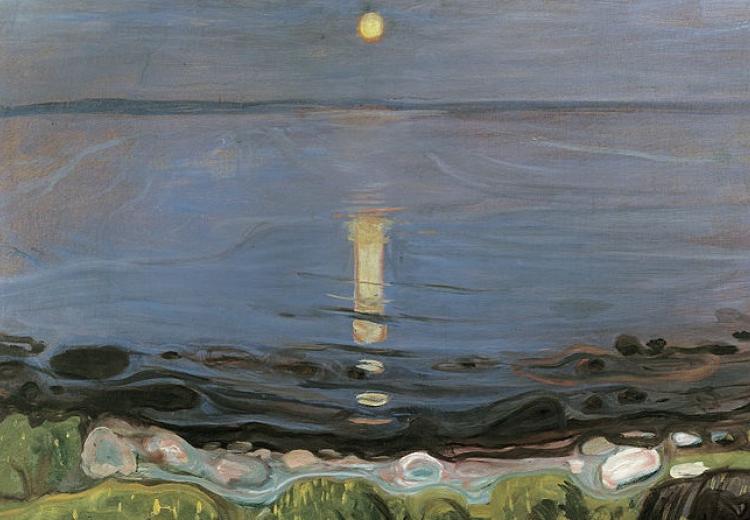 Soon the summer
Now the pleasant purgatory
Of spring is over.

—"Soon the City" by Liam Rector
Summer means relaxation filled sunny days and vacations to places new and familiar. Whether you are taking a long road trip, visiting an area museum, or spending time with friends and family at home, you will find that the National Endowment for the Humanities is just around the corner (or already in your hands).
This collection of resources highlights NEH sponsored programs available across the country and includes projects aligned with some of the 50th anniversary events being commemorated this summer—most notably Stonewall, the moon landing, and Woodstock. No matter your summer plans, you don't have to go far to enjoy a NEH sponsored exhibition or program.
Of course, when you do enjoy a NEH sponsored project, be sure to share your experiences with us on Twitter at @NEH_gov and @EDSITEment, and on Facebook. Use #NEHgrant or #NEHeducator to connect with a network of scholars, learners, and public humanities enthusiasts.
Summer with the NEH
NEH on the Road—Is there a NEH sponsored exhibit near you? Would you like there to be? NEH on the Road provides ready-to-go exhibits for organizations and classrooms. Learn if one is currently available near you and how to set one up on your own.
State Humanities Councils—Learn what's happening in your state this summer as a result of programming supported by the Federal and State Humanities Councils partnership that brings state councils and the NEH together.
National Humanities Alliance—Our friends at the National Humanities Alliance are on top of all NEH related events, exhibits, and more. Check out what is happening in your area this summer and all year long.
American Routes—Summer is a great time for a road trip to a particular destination or just to see where the highways and byways take you. Supported by NEH Public Programs, American Routes blends music, history, and great stories to fuel your travels across the United States.
Backstory—This weekly podcast uses current events in America to take a deep dive into our past. 
Summer Reading List for Kids—A list of summertime reading for children compiled by the NEH. 
Summer Reading List for Adults—A list of books recently published with support from the NEH.
NEH-Funded Library Programs—Planning to visit your local library this summer? This digital map created by the NEH Alliance shows you where NEH-funded library projects are taking place across the country. 
Summer Shakespeare—From the Folger Shakespeare Library in Washington, D.C. to the Oregon Shakespeare Festival in Ashland, Oregon, the NEH has a long history of supporting greater access to the works of the Bard. If you can't attend one of the many outdoor Shakespeare performances held across the country this summer, you can still read, watch, and listen to the works of Shakespeare with any of these NEH supported resources:
Olmstead Parks—Perhaps you are planning a picnic or family gathering in a park this summer. Are you meeting in a Frederick Law Olmstead designed park? Check out the NEH supported PBS film on Frederick Law Olmstead Parks and this NEH article on "Space and Place in the Humanities."