Closer Readings Commentary
Some Preliminary Thoughts on Contemporary Poetry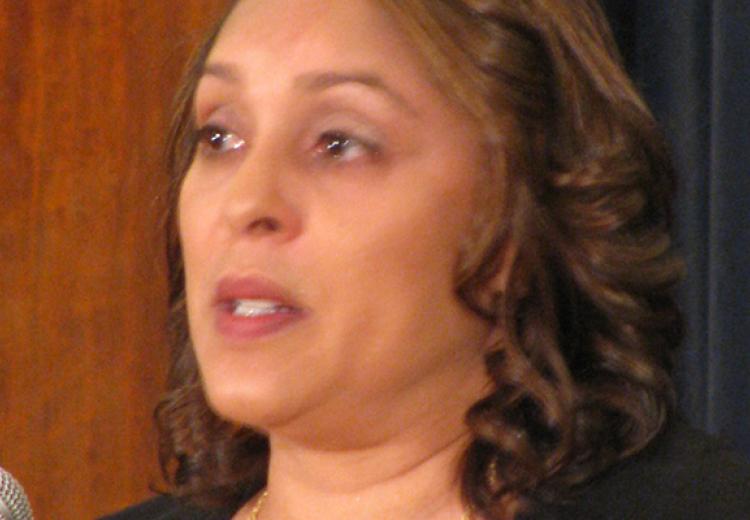 "Poetry is a very large house, and there are many kinds of poetry."—Sam Hamill, poet, translator, former publisher, and cofounder of Copper Canyon Press
Contemporary American poetry may pose problems for high school students who have just recently tried to come to terms with its seeming opaqueness. Many poets who arrived on the scene after Robert Frost (in fact, Frost himself was a deceptively accessible poet) have earned or have had imposed on them a reputation for being willfully difficult, at the expense of readability. With the exception of a few widely popular poets, such as Billy Collins, many post-World War II poets may appear in students' eyes as navel-gazers, with little to say coherently about the realities of their lives in the early twenty-first century. In fact, contemporary American poetry is a surprisingly easy nut to crack, and what's more, it has a great deal to say to the new generation just now becoming familiar with it.
American poets who started their writing careers, say, in the nineteen fifties or sixties and who have either died recently or, still living, have continued to write could fall into a wide range of categories: beat, protest, surreal, academic, formal, nature, New York School, objectivist, confessional, minimalist, elemental, even, in the case of Gerald Stern (appointed New Jersey's first poet laureate in 2000), whitmanesque. These poets may write in formal, free, or blank verse, or, in the case of poets such as Charles Olson and some of the other Black Mountain poets, projective verse, and the forms they work in can be as varied as sonnets, villanelles, sestinas, or ghazals, to name but a few of the forms at their disposal. Poet John Berryman and poet and novelist James Dickey even invented their own forms, and Pulitzer Prize-winning poet Henry Taylor, in his collection Brief Candles, rediscovered the clerihew, a short humorous biographical poem that contains the subject's full name. For this group of post-World War II poets as well as the younger voices coming into their own in this century, the tags don't matter as much, though, as discovering the various ways contemporary poets can speak to students.
The concrete images that flow through poetry, particularly lyric poetry, are a good hook for getting students to see what's at play in a poem. Narrative and the storytelling of shared experience are other modes of entrée.
In an interview in Humanities magazine in 2004 Anthony Hecht talks about the synergy between poetry and painting, between poets and painters. The creative task for good poets as well as for painters, says Hecht, is "to see with precision, with accuracy, without lying, without exaggeration."
A poet such as John Ashbery can use an image in a way that asks the reader to look at the ordinary in a new way, as if for the first time, as in his poem "Some Trees": "These are amazing: each / Joining its neighbor, as though speech / Were a still performance." With Louise Gluck, the process is often more about turning ideas into facts and arguing from the negative: "I, with my inflexible Platonism, / my fierce seeing of only one thing at a time." Gluck also looks to poetic forebears (Homer and Shakespeare) as well as recent elders (Wallace Stevens) for creative, imagistic spark.
Kay Ryan, former Poet Laureate Consultant at the Library of Congress, said in an interview before being awarded a humanities medal that she "wants something to get done in a poem." Hers is a minimalist approach, with what she calls recombinant rhyme. "Chop" is a poem of hers that examines the movements of a shore bird, perhaps a plover, and the footprints it leaves along a wet beach and how this "emperor" has his imprint or "chop" ceaselessly erased with each incoming wave.
The concrete image is central to Carol Frost's work and is what she has meticulously studied in a poem by Elisabeth Bishop, "The Fish." In an essay for Humanities magazine, Frost has described how she has discovered "the inner eye of the poet" in Bishop's work.
Natasha Trethewey and Tyehimba Jess find compelling imagery and narrative in African-American subjects. Trethewey mines experiences of mixed-race women in the South. Within the Dream Songs sequence, in Jess's Pulitzer Prize-winning collection Olio, he writes of Henry Box Brown, a fugitive slave who had himself mailed in a wood box to freedom.
Contemporary American poetry is, admittedly, a seemingly gargantuan amalgam of many forms and techniques, but, grounded as it is in image, story, and shared experience, there's always a visual or narrative guidepost to lead the way in.
 EDSITEment lesson "Understanding the Context of Modernist Poetry" provides detailed background to a high school class's introduction to contemporary American poetry.