Closer Readings Commentary
"Shakespeare Uncovered" in the Classroom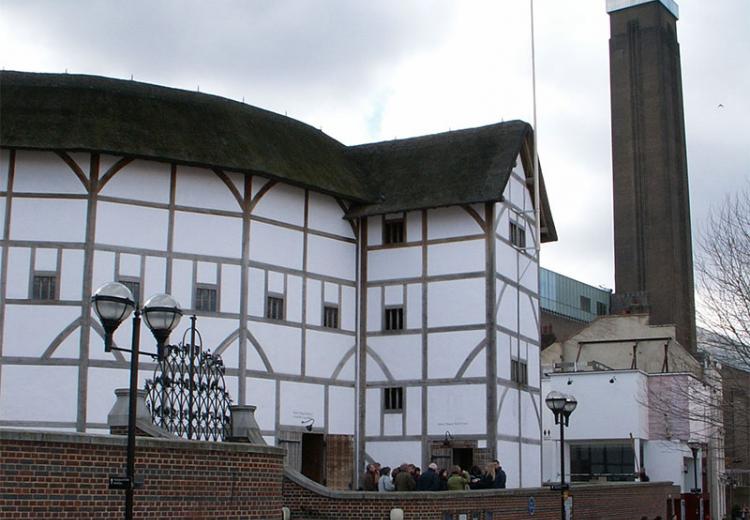 There is always a new way to team up with Shakespeare to produce something with Shakespeare Uncovered, a new series on PBS, full of great energy, meaning, and relevance for the classroom. In the Macbeth episode, host Ethan Hawke says "It's great to work with a play you can't live up to." Shakespeare Uncovered demonstrates the joy of that challenge, and the related educational resources help students and teachers begin that collaborative adventure together. On this robust website, teachers have access to all six episodes:
Each episode focuses on one or two of Shakespeare's plays. The Shakespeare Uncovered website has the option of viewing the episodes in their entirety as well as highlights from the entire collection. All the episodes, which feature famous actors and directors, contain inspiration for an unlimited number of ways in which teachers and students can construct innovative classroom collaborations.
Educational resources
A great place to start your exploration of the abundant educational resources the site offers is with the Teacher Viewing Guide. The page's "Inside this Guide" feature provides a lively overview of each of the six separate episodes and helps teachers efficiently pinpoint the most immediately relevant materials. The descriptions present "The Gist" of each episode, anticipate elements "Not to Miss," and offer questions for "After Watching." Each of these components can be the basis for engaging lessons and discussions. And by including clips from each episode, this guide is useful regardless of whether or not you teach any or all of these plays. The universal ideas suggested by the questions are an invitation to connect relevant clips from the episodes with other pieces of resonant literature.
Explore the lesson plans
The lesson plans, developed by a team of educators with a passion for Shakespeare, students, learning, and teaching provide materials inspired by some of the series' most thought-provoking clips and are aligned to Common Core Standards. Each plan contains the following components:
Overview
Learning objectives
Relevant Common Core and NCTE Standards
Video segments from Shakespeare Uncovered
Materials
Prep for teachers
Introductory activity
Learning activities
Handouts
Culminating activity
Highlights from a sample lesson plan: "Merely Players"
Shakespeare understood that all of us are "Merely Players," working through the different roles that accompany the various ages and stages of life. He also understood that we often adopt disguises—with or without the benefit of costumes—to help us negotiate the relationships and obstacles that we encounter along the way. Perhaps it is this understanding of our ability to play parts in our own lives that makes Shakespeare's plays resonate.
In this sample lesson students explore one of Shakespeare's signature moves—the device of role-playing and disguise. The plan may be used with one of the comedies or with Henry IV, Part I, and it may also be used as a stand-alone lesson to discuss this facet of Shakespeare's art and craft. In-class performance and discussion build on episode clips.
Learning Objectives of the lesson center on the use of visual, audio, oral and role-playing strategies to foster critical analysis. After completion students should be able to:
Identify the use of disguises and role-playing as important devices in Shakespeare's plays;
Analyze some of the different ways in which disguises and role-playing work to conceal and reveal character and advance and complicate the plot;
Recognize and identify different ways in which the disguises or role-playing affect an audience;
Identify the relevance of these devices in their own lives.
The Introductory Activity is used to introduce the idea of roles and role playing in life and contains two parts. The first one is a performance-based reading of "The Seven Ages of Man" speech from As You Like It; the second is a quick look at Shakespeare's Facebook page to introduce the idea of disguise. If time is limited, one of the two activities may be eliminated.
The Learning Activities number two and revolve around critical responses to two video clips from Shakespeare Uncovered.
The students will view "Conceal Me What I Am" from Twelfth Night in the "Comedies" episode. This clip shows Viola assuming a disguise as a young man named Cesario. After viewing the clip, the students then read and discuss a scene occurring later in the play that shows the consequences of that disguise.
---
Watch Education | Conceal Me What I Am on PBS. See more from Shakespeare Uncovered.
---
Next, the students view "That's a Great Pub Game" from I Henry IV in the "Henry" episode in which Prince Hal and Falstaff take turns assuming the role of the King. This clip is followed by a discussion of what happens when one steps into the persona of another individual.
---
Watch Education | Role Playing in Henry IV on PBS. See more from Shakespeare Uncovered.
---
The Culminating Activities contain a discussion of a final clip from Shakespeare Uncovered and a selection of several optional assignments, including a discussion of "Facebook Sonnet," a poem by Sherman Alexie. These activities help the students draw some conclusions about the use of role play and disguise as portals into Shakespeare's characters and into self-understanding.
More lesson plans in a nutshell
Here's a look at the focus of each of the other plans:
"Does Art Imitate Life?"—Take up the question whether or not events in Shakespeare's life influenced his plays. Then examine The Tempest to determine if Prospero's speech was Shakespeare's farewell to theatre.
"Suits of Woe: Grief and Loss in Hamlet"—Draw a connection between students' personal experience and Hamlet's experience of grief and loss. Then consider one of three characters—Hamlet, Ophelia, or Laertes—to see how they manifest grief and loss and how that drives their actions for the rest of the play.
"Speak, I Charge You": Macbeth On Your Feet, Not In Your Seat"—Help students enter into Shakespeare's language by performing lines and scenes from the play. No acting or directing experience is needed! The step-by-step plan scaffolds activities for teachers and students.
"Supernatural Shakespeare and Macbeth"—Conjure up some fascinating discussions by comparing historical perspectives on witches and the supernatural during Shakespeare's time with modern-day beliefs. Then have the students wrestle with the role the witches and the supernatural play in Macbeth's rise and fall.
"All the Globe's a Stage: Shakespeare's Theatre"—Use the prologue from Henry V and an online scavenger hunt to let students discover how the Globe's physical space influenced Shakespeare's plays and actors—back in the day and on the reconstructed Globe in London today.
"War and Leadership in Shakespeare's Henry V"—Encourage a thoughtful look at Shakespeare's insights into the reasons countries go to war, the difference in the war experience for leaders and their soldiers, the concept of just and unjust war, and the way Shakespeare and today's film producers shape history to create art.
"Henry IV, Part I: Does Father Know Best?"—Highlight a key strength of Henry IV, Part I—the relationship between King Henry and Prince Hal. King and Prince though they may be, they are also a father and son with needs and expectations similar to those of parents and children today. Help students make these connections and study the play through close reading, role play, and discussion.
"Women's Roles in As You Like It"—Invite students to examine the lives of women in Shakespeare's time and in his plays, the use of boy actors to portray women, the device of disguise to empower and restrict women, and Shakespeare's views on women.
"Talking to Myself: Hamlet's Soliloquies"—Ask the students to take a look at soliloquys—what they are, how their roots are present in our own lives, how Shakespeare crafts them, and how Hamlet evolves through them. Choral reading and paraphrasing help students explore these passages.
Additional resources