Closer Readings Commentary
A Raisin in the Sun: A Milestone in American Theatre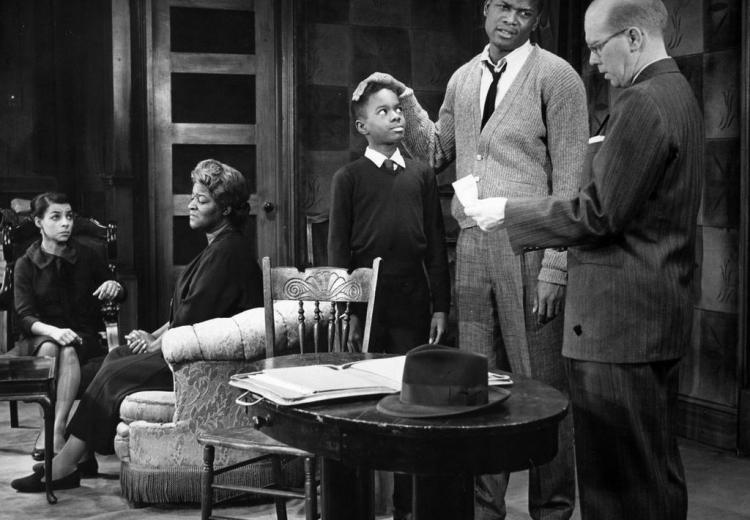 The opening of A Raisin in the Sun on March 11, 1959 marked the first time in the history of American theater that a play written by a Black woman debuted on Broadway. Friend, author, and social critic James Baldwin said of Lorraine Hansberry's play: "Never before had so much of the truth of black people's lives been seen onstage."
Lorraine Hansberry's A Raisin in the Sun was as much a milestone in the nation's social history as it was in American theater. The first play written by a black woman to debut on Broadway, it was also the first Broadway play directed by a black man, Lloyd Richards. Centering upon an African American family in one of Chicago's south side neighborhoods that is both ambitious and hampered by prejudices bound up in social and economic institutions, this play weaves race, ambition, discrimination, and class while raising questions about the extent to which all people can attain what is known as the American Dream.
Our EDSITEment lesson plan, A Raisin in the Sun; The Quest for the American Dream,  assists teachers in raising these compelling questions with students:
How does A Raisin in the Sun mirror and provide a window into the intersections of race and the social, political, and economic climate of the U.S. during the mid-twentieth century?
Why and how did the "firsts" associated with this play have significance in and beyond the world of theater in 1959? 
To what extent does A Raisin in the Sun remain relevant today?
How can A Raisin in the Sun be used to inspire place-based analysis and action by students?