Closer Readings Commentary
A Novel Way to Hitting the Books Again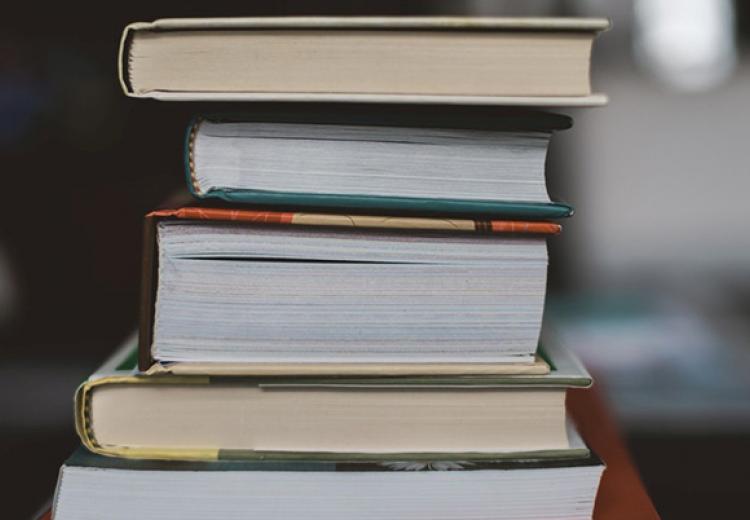 In this Age of Common Core, English Language Arts teachers are always on the lookout for high quality articles on academic subjects which are part of the curriculum. Humanities, the magazine of the National Endowment for the Humanities, is a rich source of these kinds of articles. In this first of a series, we've collected a few articles on novelists ranging from Miguel Cervantes to Kurt Vonnegut. These pieces can serve to pique the interests of students returning to the classroom after summer break on academic topics such as literary firsts, place within the cannon, authorial voice, reception, reevaluation, and translation.
The first American novelist of some note—Charles Brockden Brown—was read, surprisingly enough, by the English Romantics. Wieland, writes Anne Trubek, "is a profoundly odd novel featuring spontaneous combustion, ventriloquism, brutal murders, and psychological depravity." Brown even sent a copy of his novel to vice President Thomas Jefferson.
It was James Fennimore Cooper who invented "the Western, the sea tale, the Revolutionary romance," according to Wayne Franklin, who adds, "Cooper can be said to have invented not just an assortment of literary genres, but the very career of the American writer."
Journalist Peter Tonguette delves into the potentially powerful experience of hearing authors reading their own work, with his description of Shirley Jackson recording her story "The Lottery." Not surprisingly, Tonguette writes, Jackson-the-reader is in tune with Jackson-the-writer. Both prefer to allow sinister implications emerge gradually."
Similar insights into novelists, their work, and how they're received today arise from Humanities articles on
The at-times murky world of translation becomes clearer after considering the ins and outs of the many translations of the classic Don Quixote and the translations from a husband-wife team who for the past few decades have been rendering masterpieces of 19th-century Russian fiction into English. Among questions taken up and answered in the articles are, why are new translations needed nearly every generation, and what are some of the problems encountered by these "couriers of culture"?
Ilan Stavans considers the plethora of English translations (and their varying degree of quality and accuracy) of Don Quixote—the first going back to the times of Shakespeare—while Kevin Mahnken, having interviewed Richard Pevear, uncovers the working habits and the stylistic discoveries (Fyodor Dostoevsky's sense of humor, for example) of the man and wife team who have translated the works of most of Russia's classic 19th-century novelists, save Turgenev. Pevear's Soviet Union-born wife, Lirissa Volokhonsky, is the team's hands-down expert in her mother tongue when thorny questions arise; Pevear, fluent but a non-native speaker, nails the English equivalent by way of consultations with his wife.
Related EDSITEment Content