Closer Readings Commentary
National Poetry Month 2015: Twenty-Three Poetry Exemplars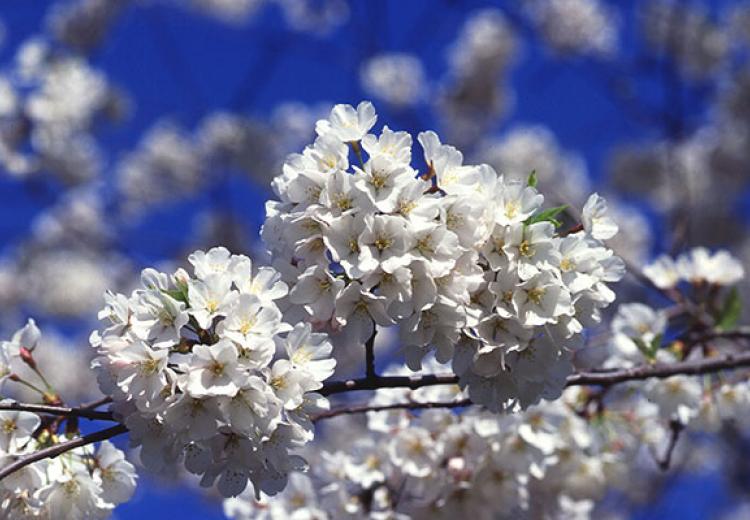 "You will never be alone with a poet in your pocket."

—John Adams
Inaugurated by the Academy of American Poets in April 1996, National Poetry Month (NPM) brings together lovers of poetry from around the country for a month-long celebration of poetry and its vital place in American culture. Along the way, the Academy has enlisted a variety of government agencies and officials, educational leaders, publishers, sponsors, poets, and arts organizations to help.
National Poetry Month Exemplars: Poetry for the Common Core
EDSITEment has assembled 23 examples of classic and contemporary poets and poems that can be integrated into your English Language Arts classroom. Each of the poems or poetic forms included in this feature present Common Core State Standards Exemplars to meet grade level standards for college and career readiness.
You will find a link to the poem and a host of open-source multimedia resources to teach it. These multimedia resources include EDSITEment lessons as well as EDSITEment-reviewed websites that discuss the poet, and the poem and its context. Media incorporated in these resources include audio clips, video, primary source documents, and photographs, along with other useful tools such as student-driven interactives.
The resources offer unique ways to build the content and skills for understanding poetry with English Language Arts classes. It is part of EDSITEment's continuing commitment to support the success of teachers and students in meeting the Common Core State Standards initiative. 
Our literary glossary of terms cross-referenced with EDSITEment lessons serves as a convenient tool for poetic devices and forms as students work through the close readings of the poems and lesson activities.
Dear Poet
This year for National Poetry Month, EDSITEment-reviewed Academy of American Poets presents Dear Poet. This multimedia education initiative invites young people in grades five through twelve to write letters in response to poems written and read by some of the award-winning poets who serve on the Academy of American Poets Board of Chancellors.
To have your students participate in this project, have them watch the videos of chancellors reading and discussing one of their poems. Then, have students compose a letter in response to one or more of the poets and send it by post to the Academy of American Poets, 75 Maiden Lane, Suite 901, New York, NY 10038 or email to dearpoet@poets.org. The deadline for submissions is April 30, 2015. Please have students include their name and the name of the poet to whom they have written.
Poem in Your Pocket 
What better way to wind up National Poetry Month than with Poem in Your Pocket Day?
This annual event was the brainchild of the New York City Office of the Mayor, in partnership with the Departments of Cultural Affairs and Education. Their kickoff in 2002 for National Poetry Month was a regional success. The Academy of American Poets adopted the initiative in 2008, and took it national. Now, every year thousands of individuals around the country join in, and one day in April all Americans get to channel their inner bard by disseminating favorite poems! 
So this year on April 30 tuck a poem into your pocket and brighten the day of those in your circle and beyond!  Need ideas on where to find and how to use that short verse to fit the moment? ReadWriteThink offers a creative classroom activity with an interactive tool to further engage your students. The Academy has poems to download and new ways to participate in Poem in Your Pocket Day in this age of mechanical and digital reproduction. Remember to share your poem selection on Twitter by using the hashtag #pocketpoem.
More Poetry for the Common Core