Closer Readings Commentary
Celebrating Hispanic Culture through Poetry and Fiction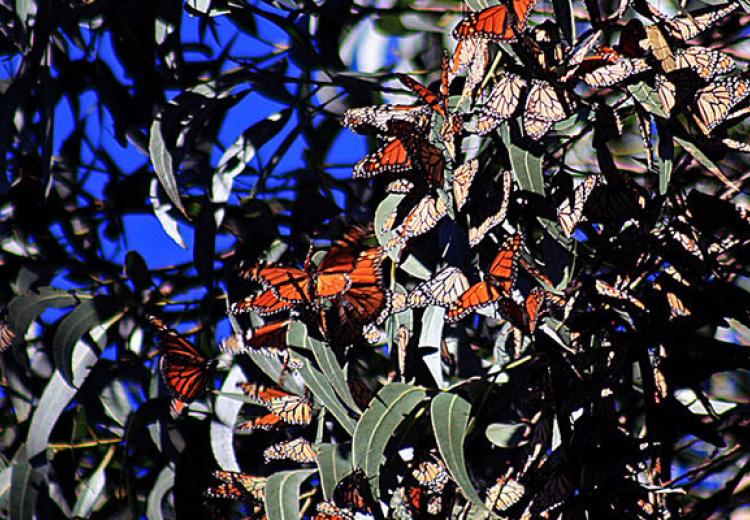 September 15–October 15 marks Hispanic Heritage Month, a time when the nation is called to celebrate the cultures of those Americans whose roots lead back to countries in Central and South America, the Caribbean Islands, Mexico, and Spain.
Contemporary poets and modern fiction writers can provide a window into a variety of cultural experiences that make up Hispanic heritage. The following poems and stories share some of the many realities Hispanic Americans have encountered in their countries of origin, and reflect what some have found in establishing new communities and identities in the United States.
Contemporary poetry
Immigration, both legal and illegal, is one of the most hotly debated topics around the world. It is a common thread running through a few of the poetry selections in the Incredible Bridges: Poets Creating Community series. "Incredible Bridges" enlists the voices of nine contemporary American poets in video or audio recordings of poems that have been selected in support of the National Endowment for the Humanities Chairman's initiative, The Common Good. Companion lesson plans were developed with the Academy of American Poets.
Juan Felipe Herrera tops the list of literary talents working in America today. This gifted writer has published prolifically on Latino and Chicano culture in many genres—prose, children's literature, poetry—winning accolades across the board. Herrera became the United States Poet Laureate in 2015. The literary agency that represents him, Blue Flower Arts, offers a widely quoted statement by Herrera, where he labels himself a "political poet," one "that's concerned with the plight of people who suffer." In "Every Day We Get More Illegal" Herrera gives voice to the feelings of those "in-between the light," who have ambiguous immigration status and work in the United States. The lesson plan offers a structured discourse illustrating how the humanities can provide a lens through which we can explore issues central to maintaining a civil society.
The experiences of people who emigrate is discussed by another poet in the Incredible Bridge's series, Minnie Bruce Pratt, in her poem "The Great Migration." Pratt opens her poem with a question being posed in an evening class for Spanish speakers, "De donde eres tu?" "Where are you from?" In this way, she conjures up associations to migrations—from Guatemala and Chile to the United States—and by connection, to those migrations anywhere people go in search of better lives. In the end, Pratt's speaker offers a small gesture of kindness to someone "she'd never have known back home." The lesson plan tracks migrations within—and to and from—the United States that are a part of our common heritage. Pratt's poem helps illustrate this ebb and flow.
The Incredible Bridges series also includes Cuban American poet Richard Blanco's "Translation for Mamá." As the title suggests, it was written for his mother, who came to the United States from Cuba to create a new life for herself and her family. Readers toggle between English and Spanish language translations in this poem, as they observe how Blanco honors the bridge his mother created between the losses she faced in emigration and her new identity in this country. The lesson plan explores how the poem itself is a bridge between the two languages. Students whose native language is Spanish and who are English language learners will be able to experience the languages together in one poem. Students whose native language is not Spanish but is other than English will experience a model for writing from their own complex identities in two languages.
Fiction
Pam Muñoz Ryan is a contemporary author who also tackles difficult subject matter dealing with immigration. Her award-winning juvenile fiction, Esperanza Rising, is set in the early 1930s at the start of the Great Depression, twenty years after the Mexican Revolution. It tells the story of a young Mexican girl's courage and resourcefulness when, at the tender age of 13, she finds herself living in a strange new world. EDSITEment lesson plan, Esperanza Rising: Learning Not to Be Afraid to Start Over (also available in Spanish) has students examine Esperanza's response when she suddenly falls from her position of wealth to become a servant among immigrant farm workers. The lesson looks at the historical, social, and cultural circumstances that help to account for the great contrasts and contradictions that she uncovers in America. It encourages students to contemplate some of the changes that Esperanza undergoes as she matures into a resourceful young woman.
In the Time of the Butterflies is a novel by author Julia Alvarez that dramatizes the heroic efforts of the Mirabal sisters, who attempted to overthrow the brutal regime of the dictator, Rafael Trujillo, in the Dominican Republic of the 1950s. Using unique structures of time frames and alternating voices, this author weaves together a complex coming-of-age tale that provides a context for students to view modern women's ongoing struggles to secure their human, civil, and economic rights in many countries. The EDSITEment lesson plan Courage In the Time of the Butterflies has students analyze how each sister demonstrates courage. The lesson also provides a speech delivered in 2006 by a daughter of one of the Mirabel sisters that helps students understand the historical legacy of these extraordinary women.
Latin American writer Gabriel García Márquez meshes magical elements with a reality, which is, in his view, fantastical in its own right, in his phantasmagoric novel One Hundred Years of Solitude. The novel is set in the fictional town, Macondo, based on Aracateca, Columbia, where García Márquez lived with his grandparents for the first eight years of his life. The EDSITEment curriculum unit of three lessons, Magical Realism in One Hundred Years of Solitude for the Common Core, has students uncover how García Márquez recapitulates episodes from Latin American history throughout the novel—blending real events with fantastical happenings experienced over the course of one century by the Buendía family. Students then examine García Márquez's 1982 Nobel Prize acceptance speech, "The Solitude of Latin America," to witness how reality and fantasy intersect in the history vividly depicted in this novel.