Closer Readings Commentary
Celebrate the Bicentennial of Frederick Douglass this year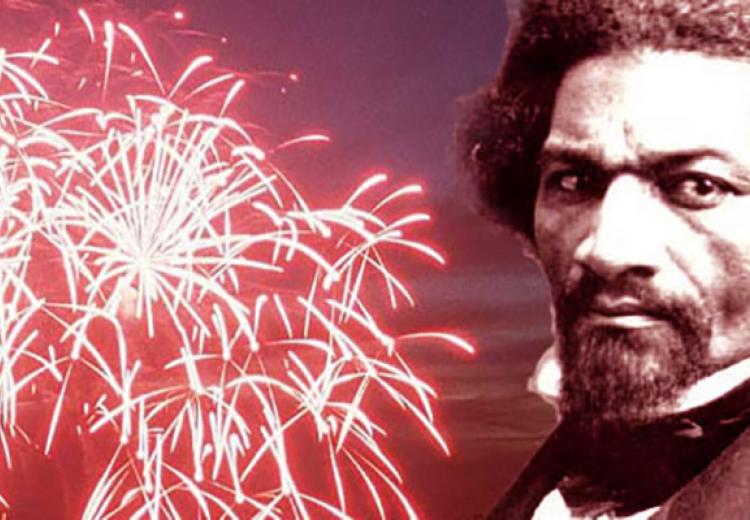 On July 5, 1852, Frederick Douglass gave his famous speech, "What to the Slave is the Fourth of July?" to the Rochester Ladies' Anti-Slavery Society in Rochester, New York. In this blistering address, considered one of the most significant works of oratory of the 19th century, Douglass referred pointedly to the distance between the lofty ideals of the Declaration of Independence and the reality of American slaveholding and exposed the hypocrisy of celebrating independence when millions of Americans remained in bondage. Although the members of Douglass's audience were supporters of abolition, he did not spare them from criticism, reminding them that "it is not light that is needed, but fire; it is not the gentle shower, but thunder. We need the storm, the whirlwind, and the earthquake."
EDSITEment has developed a lesson to help students understand the significance of this remarkable speech. Here, you'll find the full text of the speech, a timeline and biographical sketch of Douglass, historical context, and discussion questions. 
This year marks the 200th anniversary of Douglass's birth, and his books, essays, and speeches remain crucial to understanding American history. You can explore many of his other works through NEH-funded resources.
Papers
Video
EDSITEment Lesson Plans
Humanities magazine articles
Published Works (from Documenting the American South)
In addition to the many resources funded by NEH, the National Park Service has created an educational site centered on Douglass's life at Cedar Hill, his home in Washington, D.C.