The Alphabet is Historic: Mediterranean World
The Phoenician World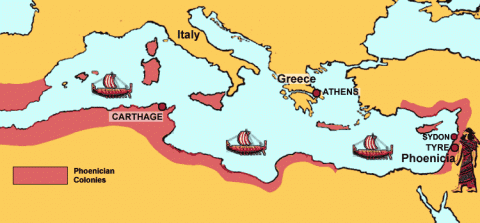 The Phoenicians traveled in their ships to every shore of the Mediterranean,
where they traded all sorts of products and founded many new cities (colonies).
---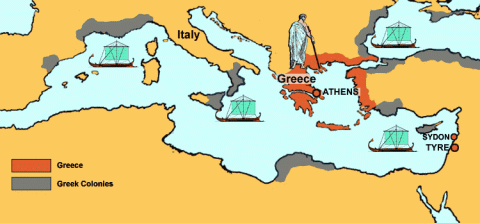 The Greeks were a trading people like the Phoenicians. They also
traveled by ship and founded new cities on far-away shores.
---
The Roman World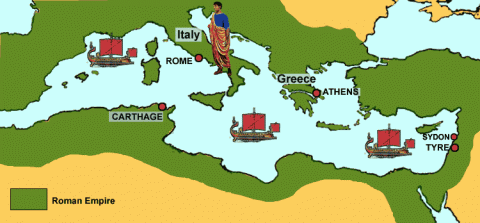 The Romans absorbed the lands of the Greeks, Phoenicians and many other peoples into
their empire. They learned from these peoples many different things that they passed on to us.